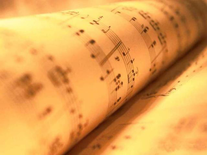 The Hymns Wiki is a wiki dedicated to listing and cataloguing all the different popular hymens from all around the world in one place! On this wiki there will be a different page for each hymen in our system which will include a brief introduction to the hymen, the lyrics and other relevant information, including external links to do with the hymen. This is a open wiki, so feel free to edit and and your own favourites!
Quick Links
Edit
Ad blocker interference detected!
Wikia is a free-to-use site that makes money from advertising. We have a modified experience for viewers using ad blockers

Wikia is not accessible if you've made further modifications. Remove the custom ad blocker rule(s) and the page will load as expected.